BPIG CANADIAN CHAMPION SUGARLAMB U GOTTA HAVE BLING
(Retired)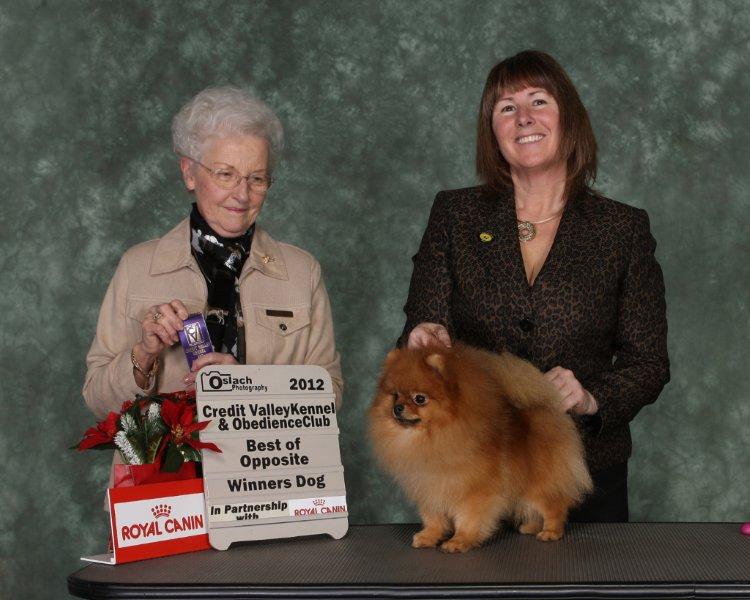 BLING IS IRED BY LUKA

AM CAN CH POMHAVEN'S U GOTTA HAVE FUN. And CH CHINADOLL BREAKFAST AT TIFFANY'S have given us a trio of sweet puppies that hit the ring and finished their Championships in short order.

**UPDATE** New CANADIAN CH SUGARLAMB U GOTTA HAVE BLING
What a ringer for Daddy LUKA. We live with this boy and catch ourselves doing a double take when Bling sails by us. He has the same presence that Luka has and is just now learning how to use it. Bling finished his Canadian Championship at his first show in 2013 and will be heading to the USA to work on his American Championship.

GCH POMHAVEN'S U GOTTA HAVE FUN
and
CH CHINADOLL'S BREAKFAST AT TIFFANY'S
Litter of Three

BLING MOXIE STYLE

TIFFANY MADE HER STAMP ON OUR BREEDING PROGRAM....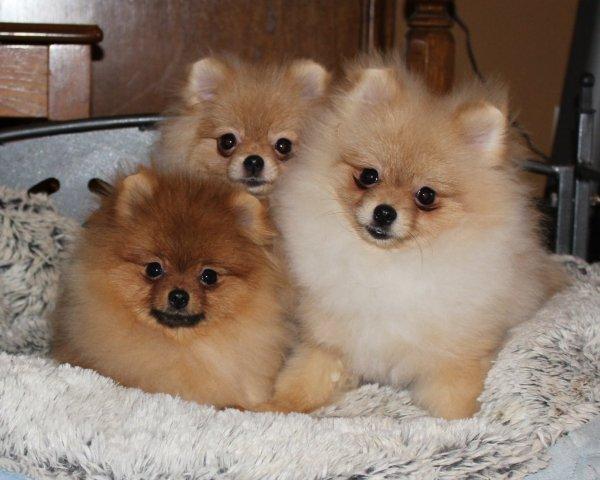 TIFFANY was a lovely addition here at SugarLamb and a great match with our fav LUKA. We have three sweet puppies to work with in our Show and Breeding program.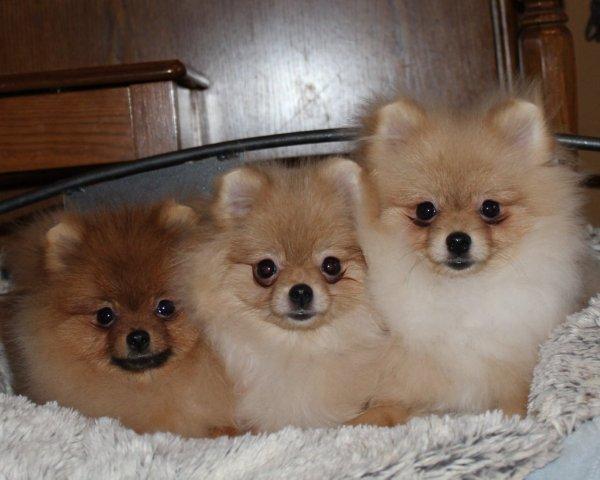 Pedigree
This sweet trio has a promising future
Watch for their development and debut in the show ring in 2012/13

Bling is an Orange Sable and Moxie and Style are both light Orange.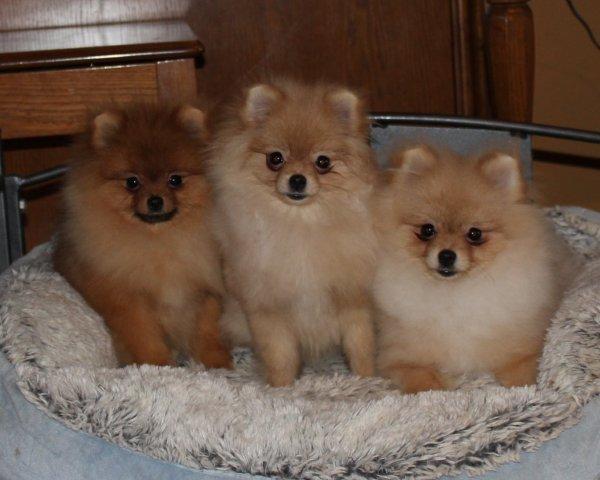 GCH POMHAVEN'S U GOTTA HAVE FUN
and
CH CHINADOLL'S BREAKFAST AT TIFFANY'S
Litter of Three