Our SugarLamb Show News...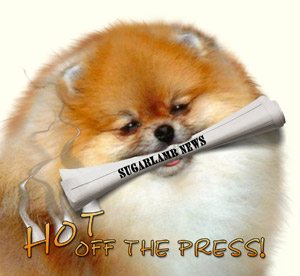 .
We are pleased with the results we have had in 2012 with our "SugarLamb" babies.

We finished two new American Championships. We continued our winning ways two weeks later, earning both Majors on our co-owned Boy "Pixal"
We also have a NEW American Championship on our Co-Owned girl AM CAN CH Sugarlamb's Marionette of Ansaro. Ben-Cher Poms has Championed AM SugarLamb's Puppet To A King - Markus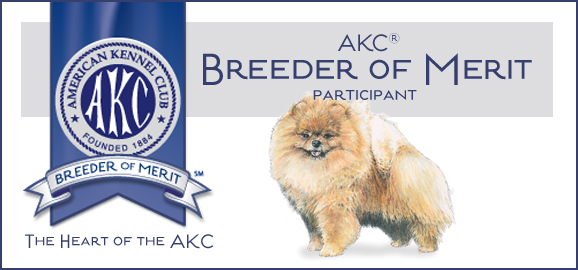 Our limited showing in Canada earned us six new Canadian Champions in 2012

As we finished up the 2012 season we couldn't be happier. We've added many more titles to our dogs and a NEW Champion in our Canadian Debut in 2013.

**A milestone here at SugarLamb.
We are the first Canadian Pomeranian Breeder to become an "AKC Breeder of Merit" **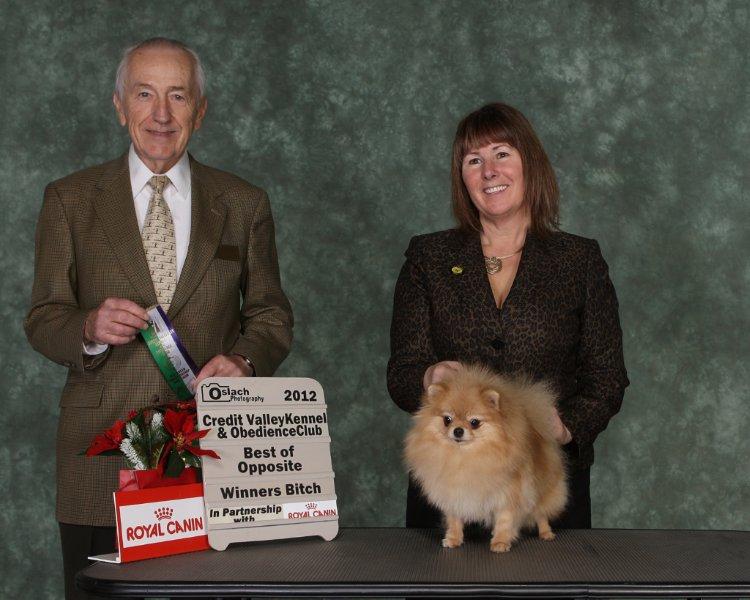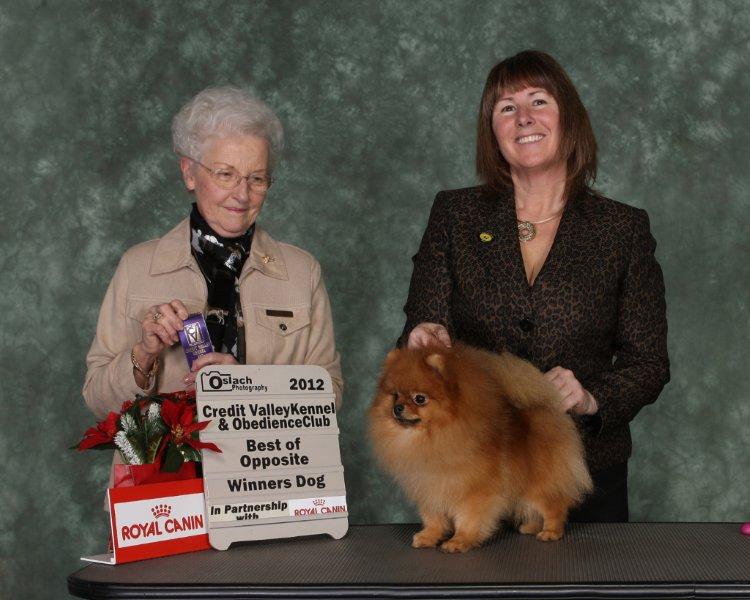 Our final show of the year 2012 brought two new wins home for SugarLamb.

AM CAN CH LUKA has left his mark on both SugarLamb U Gotta Have Moxie and CH SugarLamb U Gotta Have Bling.

On Day 1 Moxie went BOS and Winners for her first Champion Points and on Day 2 Bling added to his total points to reach the half way mark going BOS and Winners.
Bling finished his Canadian Championships in 2013 and will start in the USA on his American Championship. .

Pedigree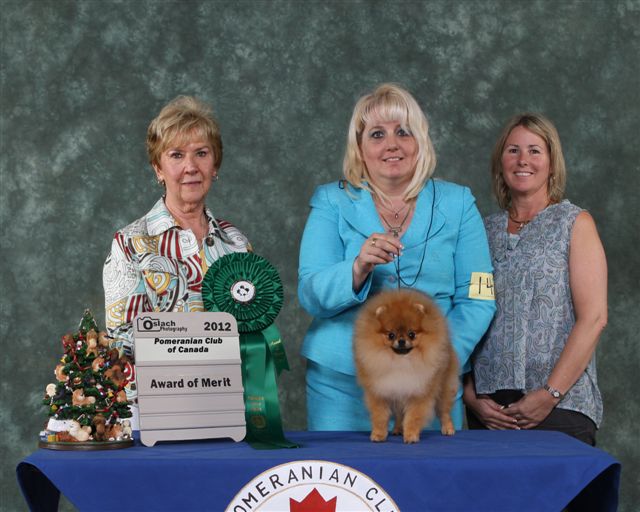 AM CAN CH SUGARLAMB'S RULES OF ENGAGEMENT has finished his Canadian and American Championship as a Junior puppy
This HUDSON son has been a treasure to live with and has made the task of showing very easy.

Gage finished his American Championship with FOUR Major wins. He earned two "owner handled" in early November 2011 in Columbus Ohio and the other two in December 2011 in Cleveland..

We are very thankful to Michelle Ridenour of ToonTown Poms for her expert presentation of our boy in Cleveland.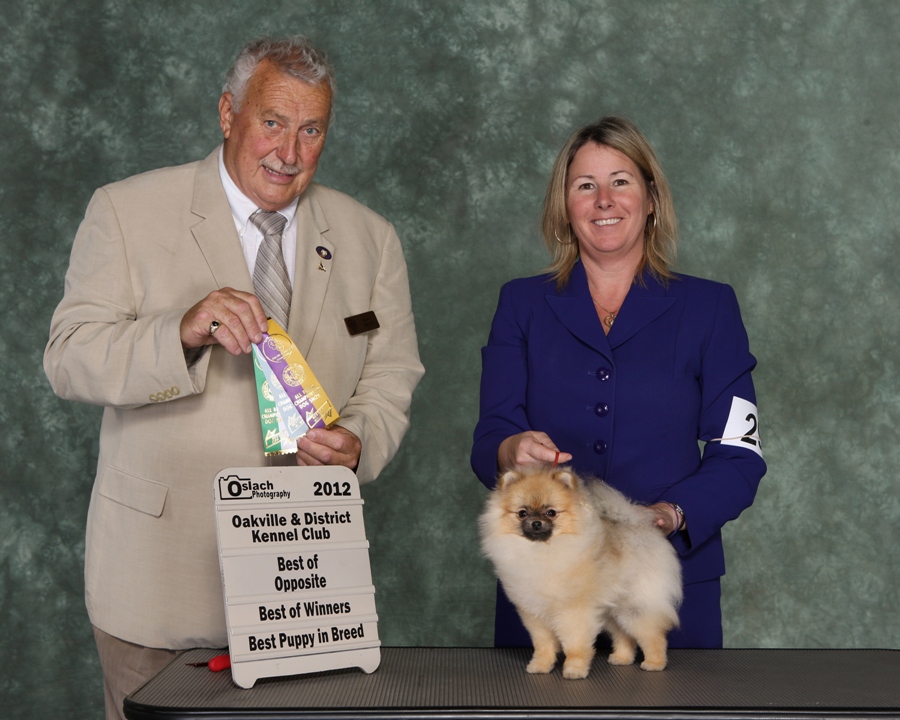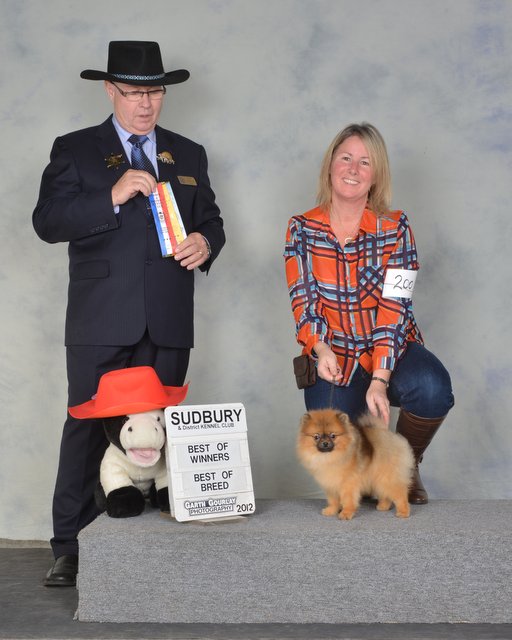 Debut weekend with our Bred By CH SUGARLAMB'S UPTOWN GIRL earned us a nice 3 point win. We are very pleased with the outgoing personality little Miss Brinkley brings with her to the show ring.
Brinkley finished her Canadian Championship in three days of showing

Sired by AM GCH CAN CH SugarLamb's Chillin Like A Villain at SugarLamb and out of our "Colt" daughter SugarLamb's Family Heiress
We thought we better bring out litter mate SUGARLAMB MOVES LIKE JAGGER and he did not disappoint. Thank you to all the Judges that recognized the potential in our young fellow giving him Breed.
Watch for more news on Brinkley and her littler mate Jagger in 2013 *UPDATE* Jagger is now Co-Owned and living in Toronto with a wonderful family

On our first weekend out in the USA, we earned both required Major wins on "CAN CH Pixie's Memorabilia at Panache" "Pixal" who we co-own with our friend Laura Meineke of Panache Poms in Cincinnati

We also showed this fellow in Canada. Pixal is now a Canadian Championship and top ranked with very limited showing.
Watch for Pixal in 2013 as our Co-owner Laura Meineke takes a turn with him in the USA

Click to watch "Hudson" Win BEST IN SHOW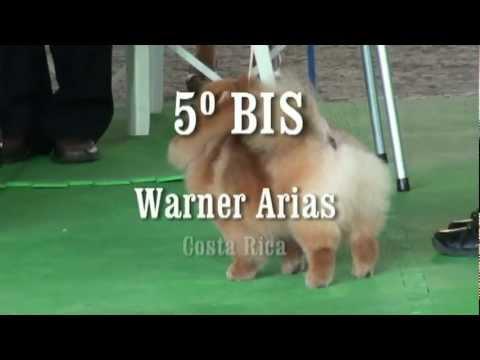 ***#1 Pomeranian in Brazil in 2011 and 2012***
BIS AM CAN BRAZIL CH SUGARLAMB FIRST RULE HAVE FUN